So much more than just data files and computers.
We use the best software and computers each and every day, but they are merely the tools of our data processing professionals. The best data processing is more than simply importing and exporting files. The best data processing requires strategy and expertise.
As experienced data processors, we know what to look for, we ask the right questions about your campaign goals (even ones you didn't know you needed to answer) and we interpret and help you implement what is gleaned from our extensive processes to continually improve your ROI. We consider ourselves a member of your team; committed to your success.
Our process (before, during and after the job is done) translates to your great results.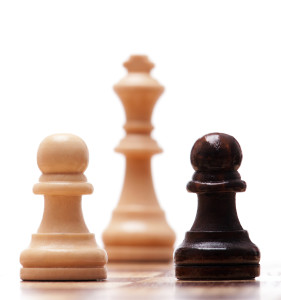 Need
We've Got You Covered
The USPS will begin using a new Move Update validation process which could impact your budget. It allows them to better identify and penalize mailers who do not practice solid data hygiene. Here's the breakdown of the changes. What does this mean for mailers? As you know, in order to receive postal discounts, the records on[...]
What should you do about your mail heading to Texas or Louisiana? We are receiving a variety of response from our direct mail clients; some are choosing to delay mailing into the affected areas while others are proceeding. We can work with you no matter which path you choose. Our colleagues at MailSmart Logistics are monitoring[...]
We're so happy to welcome Linda Gottzandt to the MMI Direct team. She comes to us with years of data processing experience and has worked with many of our team members at other companies. She's spent the last few years being a mom but has jumped back into work with both feet. She loves to[...]
We're counting down the days until this year's Data Strategy Forum (Formerly List Bazaar) on Tuesday, May 9th ! This year's Data Strategy Forum is being held at the Hyatt Regency Crystal City in Arlington, Virginia with MMI Direct's very own Charlie Rice serving as Chair of the event, so be sure to keep an eye[...]
I am always impressed with the thorough questions they ask at the start of every project. They leave no stone unturned nor do they make any assumptions about the data or its use. Sometimes there are

instances where 'you don't know, what you don't know,' and their insight and expertise has always helped me avoid problems.
– Beth Randalow, Huntsinger & Jeffer